Volunteers are the energetic, spirited heart of Mendocino Land Trust and are involved in much of the work we do. If you are interested in volunteering we would love to work with you. From invasive plant removal and trail work to indoor business-related tasks and help with events, we can find an opportunity for you. If you would like to find out more about volunteering with MLT, please fill our this form or send an email to info@mendocinolandtrust.org.
Monthly Volunteer Days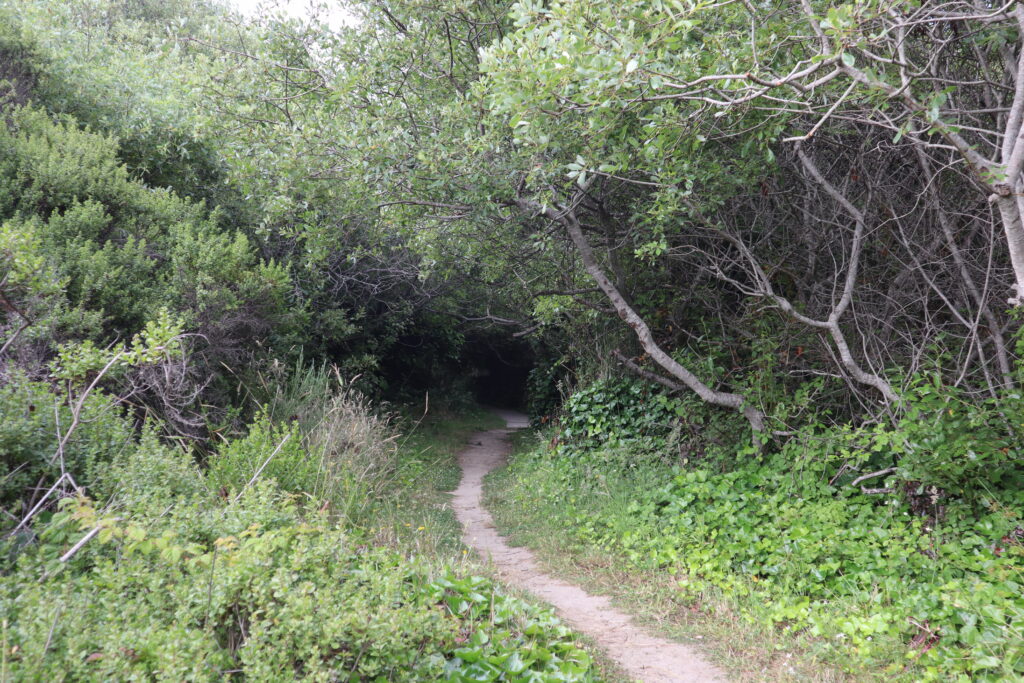 hare creek beach stewards
This sweet pocket beach is located just south of the City of Fort Bragg.
The Hare Creek Stewards are usually led by Lenny, a long-time steward of this trail. They meet the second Saturday of most months.
We rely on volunteer stewardship workdays to maintain our network of public access trails and beaches. Volunteers spend the day pulling invasive plant species, picking up garbage, maintaining the trail, and taking in the beautiful scenery. Stewardship workdays are open to all ages and experience levels.
Hare Creek volunteer days are a regularly scheduled event. Find this and all currently scheduled volunteer opportunities on our Events page.
To learn more about this trail, and other trails up and down the coast, please visit our Coastal Trail Guide.
recognizing our volunteers
We appreciate all our volunteers! In spring 2020, three Land Trust volunteers – Lenny Noack, Betty Stechmeyer and Tom Wodetzki – were honored as winners of the Matt Coleman Environmentalist of the Year award.
Betty and Lenny led the volunteer effort to transform the Land Trust's preserve at Hare Creek just south of Fort Bragg. (Sadly, Betty passed away in August 2020. Lenny continues to lead the Hare Creek Stewards almost every month.) Tom has led volunteer invasive plant control efforts at Navarro Point preserve south of Albion for more than a decade.
At the time of the awards, each agreed to share thoughts about volunteering. We hope you enjoy their stories and join us in thanking them and all of our volunteers for their dedication.
Volunteer
Visit our Events page to see what's on the calendar right now, or fill out this form to ensure you receive emails with each month's volunteer opportunities. We usually send it near the 1st of the month.