AMENITIES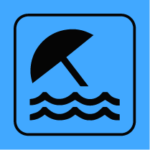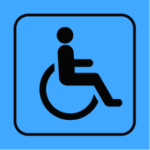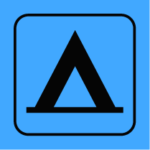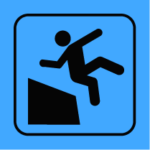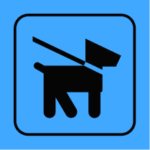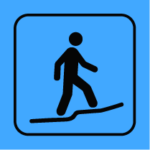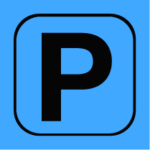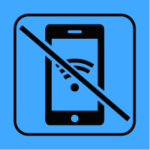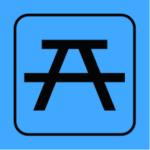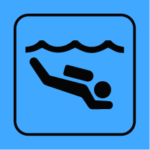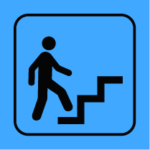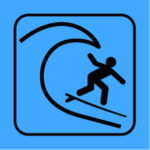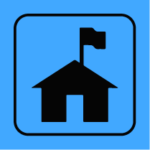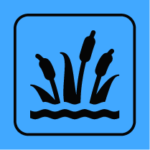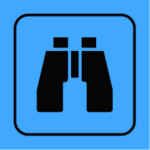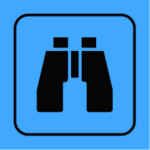 The Jug Handle Ecological Staircase Trail, located within the Jug Handle State Natural Preserve, is a 2.5-mile trail that explores the intriguing and unique pygmy forest. The ecological staircase is a series of several marine terraces, each with its own geology, soils, and plant communities. Jug Handle received a "Natural National Landmark" designation because of the site's unique natural history.
The Jug Handle Farmhouse, owned and operated by the Jug Handle Creek Farm and Nature Center, offers a variety of overnight accommodations. For those interested in learning about the Jug Handle Ecological Staircase, or the fascinating story of John D. Olmsted and his vision for the "Across California Trail," this is a great place to spend the night.
The Jug Handle Farm provides a campground and cabins, as well as a Farmhouse lodging for those who may want to stay overnight. To schedule a guided trail walk, contact Jug Handle at (707) 964-4630 or (707) 937-3498.
Dowload the PDF of the Ecological Staircase Self-Guided Nature Trail
Trail Ecology
There are five distinct layers, or terraces, on the Mendocino Coast. For millions of years, shifting tectonic plates under the ocean pushed up layers of soil and sedimentary rock, forming our iconic cliffs and mountains. The oldest terraces are furthest from the ocean; the fifth terrace is estimated to be 500,000 years old. The pygmy forest, on the fifth terrace, formed as a result of these tectonic plate movements. Pygmy forest soil is nutrient-deprived because the oldest marine terrace is flat and poorly drained. After thousands of years of nutrient leaching, the soil became highly acidic, stunting plant growth. This combination of plate tectonic activity, geology, and ecological process has created the unusual pygmy forest that you find on Jug Handle Ecological Staircase's top terrace.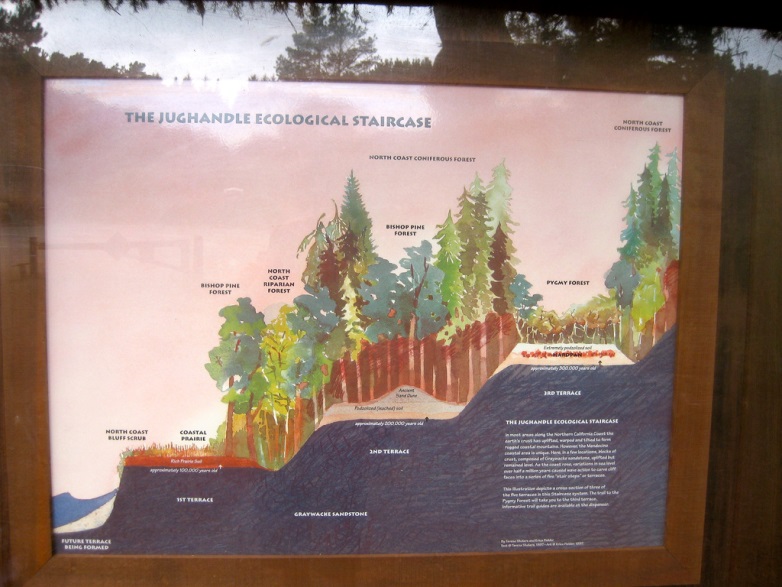 Highway One Mile Marker (north end): 57
Highway One Mile Marker (south end): 55.75
Trail Length: 2.5 miles

Upcoming Events