Caspar Blufflands and Uplands
For decades, Caspar Beach has provided local residents and visitors a great opportunity for surfing, beach walking, birding and picnicking. And, for what has likely been centuries, the Caspar Beach property has contained the southernmost stand of Sitka spruce in California and habitat for nesting ospreys and purple martins. Mendocino Land Trust partnered with the State Coastal Conservancy in 1998 to acquire and manage Caspar Beach until the property was ultimately conveyed to State Parks in 2012. The lot includes a public trail.
Click here for more information on the Caspar Uplands trail.
Caspar Headlands
This is the headlands property to the north of Caspar Beach. In partnership with the Caspar community and the National Trust for Public Land, funding was secured from the Coastal Conservancy for the property's acquisition in 2000. Mendocino Land Trust held and managed the property until it was transferred to State Parks in 2002. Protection of Caspar Headlands, together with the adjacent Caspar Beach, resulted in the protection of Caspar Creek, which is an important habitat for Coho salmon, steelhead trout, osprey and shorebirds.
Banner Photo of the old Caspar mill site by Jef Poskanzer via Wikimedia Commons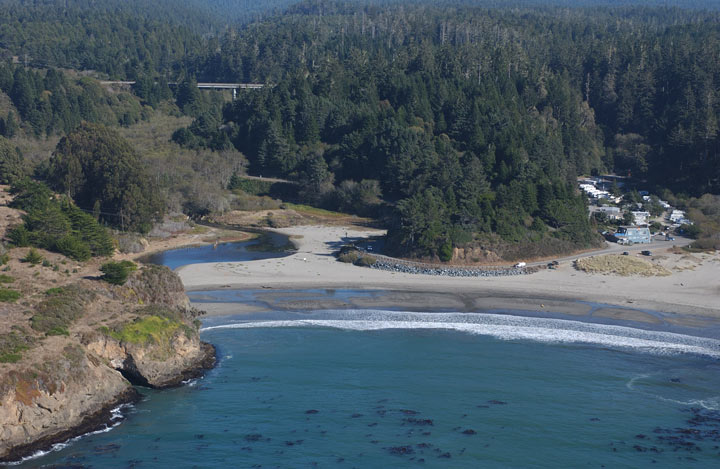 Upcoming Events