Wild & Scenic Film Festival
October 31, 2019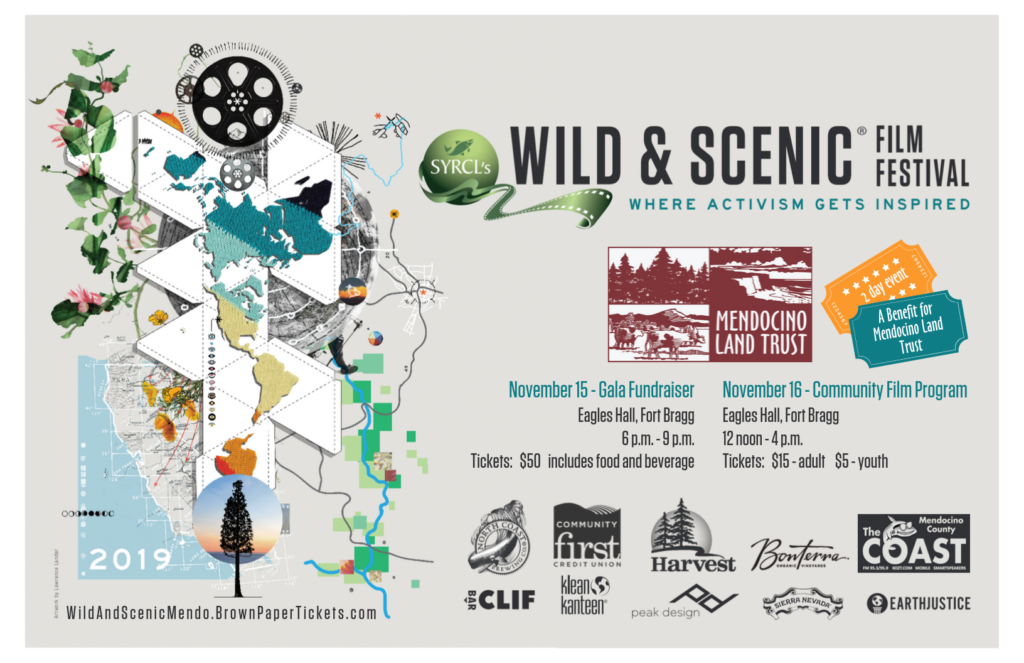 Mendocino Land Trust is bringing the Wild & Scenic Film Festival to Fort Bragg! The two-day festival kicks off with a gala fundraiser on Friday, November 15, with five short films, a silent auction and live fund-a-need. Tickets are $50 and include food by Harvest Market, wine from Bonterra and beer from North Coast Brewing Co.
The festival continues on Saturday, November 16 with an inspiring selection of family-friendly short films, a children's activity room, food and drink for purchase, and opportunities to engage with local nonprofits. Tickets are $15 for adults and $5 for youth (under 18).
The fund-a-need at the Friday gala will benefit Mendocino Land Trust's summer internship program. This program has trained 12 college students over six years, and these students, with their boundless energy and enthusiasm, have become integral to the summer project work of Mendocino Land Trust. Contributions made at this fundraiser will help to provide additional students with the opportunity to learn from this life-changing experience.
For Saturday's event Mendocino Land Trust has teamed up with local nonprofits and businesses to show 12 short films over the course of the afternoon. The films cover a lot of ground, from a story about a Kansas farmer improving his farm's resilience to drought through regenerative agricultural practices, to a lighthearted animated orchestra describing the sleep-cycle of hibernating animals. This film festival brings together a series of diverse stories that remind us all of our deep connection to the places we love and why we work to create positive change in our communities.