Welcome Emily!
September 14, 2021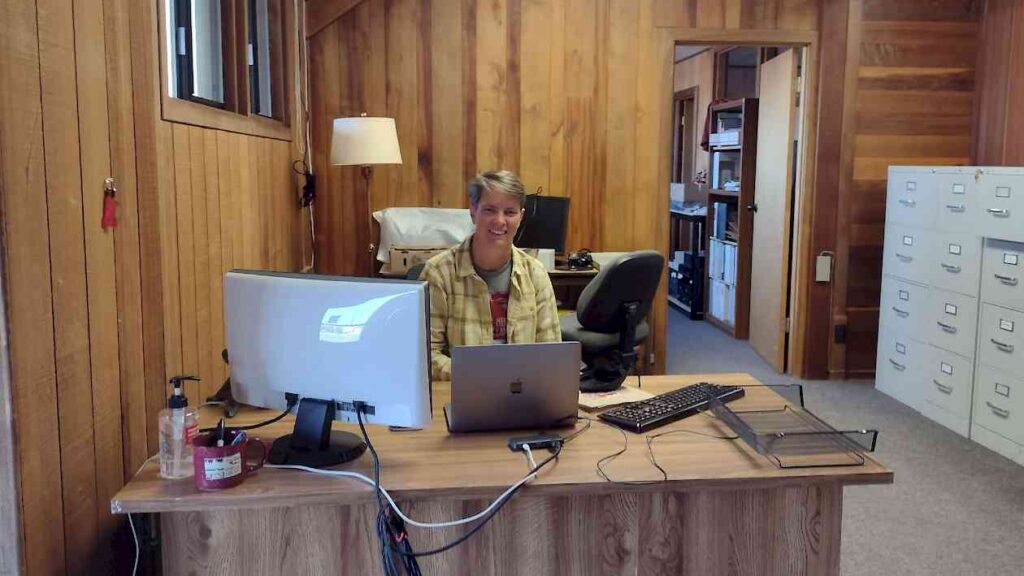 After a career as a lawyer, a Mendocino Coast local has changed paths to work towards land conservation in her home community. This September, Emily Griffen joined the Mendocino Land Trust as our new Administrative Coordinator.
As the Land Trust has grown — now taking on more projects than ever — so has the daily behind-the-scenes work and mountains of paper and emails to be organized and processed. For the last four years, MLT's business manager Heidi Sorenson did an amazing job keeping the paperwork deluge from eating up too much of our conservation staff's limited time — but there is only so much one person can do, even when that person is the indefatigable Heidi! Sorenson has now taken on a new role as the Land Trust's Chief Financial Officer, and we knew we needed someone organized to tackle the day-to-day this-and-that. Never in our wildest dreams did we think we would find someone as organized and accomplished as Emily to fill that role!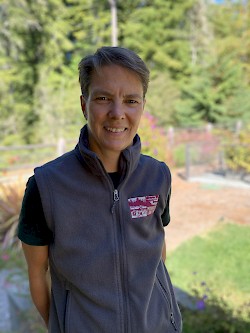 Emily grew up in Fort Bragg and Mendocino. She earned her college degree from Amherst College in Massachusetts, and later completed a law degree at UC Berkeley School of Law. Emily moved back to the Mendocino Coast with her family in 2011. Prior to joining MLT, she spent two decades as a corporate lawyer based in San Francisco. She is excited to help conserve the beautiful natural places where she grew up, and preserve them for generations to come.
Please join us in giving a warm welcome to Emily!
A note regarding the photo at the top of this page: Emily and all our staff currently wear masks in our office. Emily removed her mask and held her breath for the photo op. Also, please note we are still getting settled into the new office at 215 South Main Street in Fort Bragg. The office will soon be better organized – and better decorated!