Weathering the Storm
February 24, 2017
This winter the Mendocino Coast has been hit by a combination of powerful storms and big winter waves. The ocean "rearranged the furniture" by littering the beaches with huge logs, boulders and other debris. Landslides have blocked roads and trails alike, while coastal stairs eroded on hillsides. While we are grateful for these drought-busting storms, it will take a lot of time, energy and manpower to dig out from the wreckage left in their wake.
Seaside Beach
An unprecedented amount of driftwood has washed up on Seaside Beach. The powerful high tide brought huge logs all the way up to Highway 1!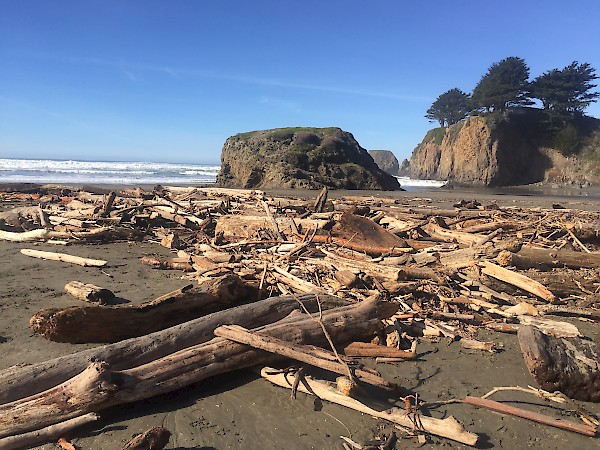 Belinda Point
While the storm waves are beautiful to see at Belinda Point, the surging tide swept away the bottommost stairs that lead down to the cove.
The storms abated, and it was time to get to work repairing the damage.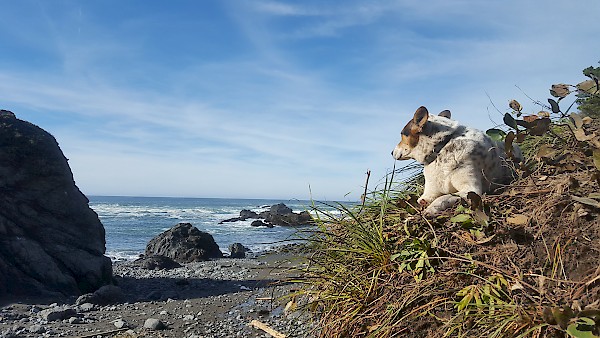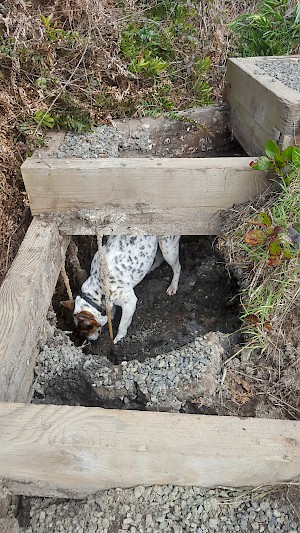 Peter Douglas Trail – Lost Coast
Our newest trail was not exempt from storm damage. The cliffs and bluff edges along the Lost Coast have earned the namesake partly for their endless erosion into the sea, making road and trail maintenance a perpetual challenge. Trees that can be seen growing in a "J" or "pistol grip" shape are a clear indication of regular landslides.