Tom Herman joins MLT board
January 22, 2021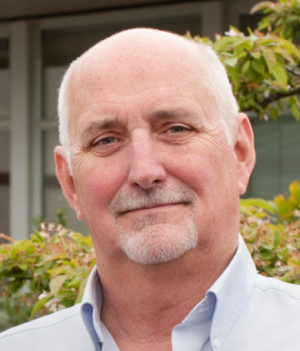 The Mendocino Land Trust is thrilled to welcome Tom Herman to our Board of Trustees. His experience and intimate knowledge of the wild places of Mendocino County make him an amazing asset to our team.
Tom has written a brief biography to introduce himself to our supporters:
With my wife and two young children, I moved to Mendocino County in 1970 to take a job in the engineering department of the Northwestern Pacific Railroad. The District Headquarters for the Northwestern Pacific was in Willits, and I have been here ever since. My responsibilities were from Tiburon to Arcata, an incredible experience traveling all over Sonoma, Mendocino, Humboldt and Trinity counties building new facilities for the railroad. I particularly enjoyed the wilderness of the Eel River Canyon from Dos Rios to Scotia. In 1980, I received my license as a Land Surveyor, a goal rooted in my love of the outdoors and the terrain of Mendocino County, and I then opened my own consulting firm. For the next 20-plus years I surveyed properties all over Mendocino County and became intimately familiar with the incredible landforms along the coast and the inland valleys. In 2003, I merged my company into a larger regional surveying, engineering and geology company and devoted more time to management and project development. As of Jan. 1, 2021, I have retired from fulltime consulting and am devoting my time to work on the boards of the Little Lake Fire District, the Mendocino College Foundation, the Frank R. Howard Hospital Foundation and now the Mendocino Land Trust.
Welcome aboard, Tom!