Summer Interns 2017
July 14, 2017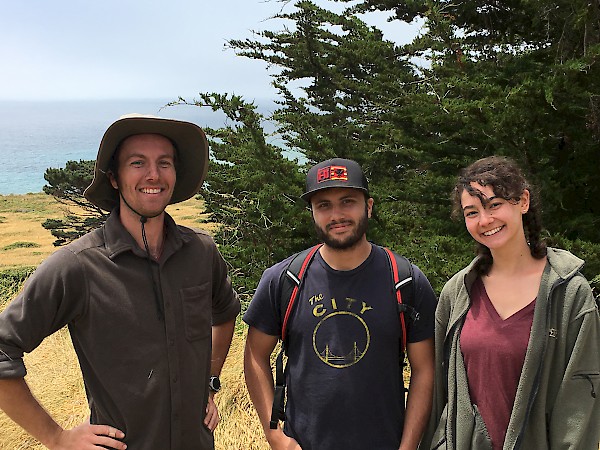 This summer we have the pleasure of working with three excellent interns (from left to right): Clarke Stevenson and Lance Spece from the California Council of Land Trusts Training and Apprenticeship Program, and Emily Clark, this year's Paul Siegel Salmon Restoration Intern from Reed College. They have been helping us with everything we do, from clearing trails and building stairs, to community outreach at events and learning to write grants and press releases. They have been so helpful during our busy summer months, and we are very happy to have them join the team. Learn more about each of our interns: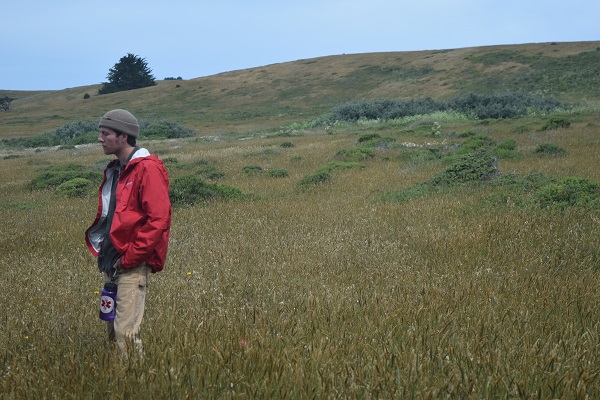 Clarke Stevenson is an intern through California Council of Land Trusts. Having graduated from Oregon State University in Human Geography in 2016, he developed an interest in social-ecological relationships and conservation as a way toward a sustainable world.  Using his experience as a crew leader for Northwest Youth Corps, he tackles projects with a positive spirit and a durable work ethic.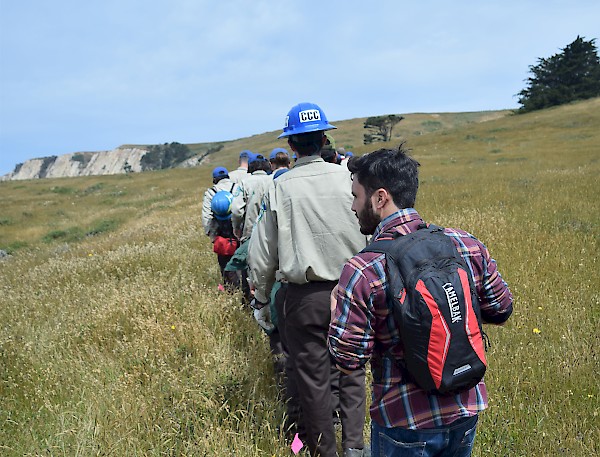 Lance Spece is also a California Council of Land Trusts Intern. He is entering his senior year at Humboldt State University, majoring in Environmental Science and Management. Born and raised in Sacramento, Lance gained a strong connection to the natural world early on while camping, fishing, and hiking in nearby Tahoe and Grass Valley. He has made it his career goal to protect, maintain, and enhance watersheds and landscapes for the benefit of all species. During his time with MLT he has enjoyed learning about land conservation through the eyes of the MLT staff while assisting in projects to improve endangered coho salmon habitat and construct and maintain trails to help expose the public to beautiful Mendocino County.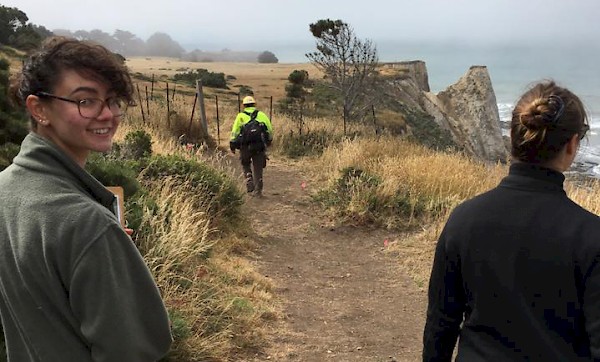 Emily Clark joins the Mendocino Land Trust this summer as the 2017 Paul Siegel Salmon Restoration Intern from Reed College in Portland, Oregon. Originally from Goleta, California, she fell in love with the outdoors at an early age and has continued to pursue that passion as an Environmental Studies-History major at Reed. Emily brings a strong interest in community engagement and public stewardship, and is excited to learn from the ingenuity and flexibility of MLT staff.