Remembering John Koski
March 1, 2022
Longtime Land Trust Partner's Contributions to Trails Live On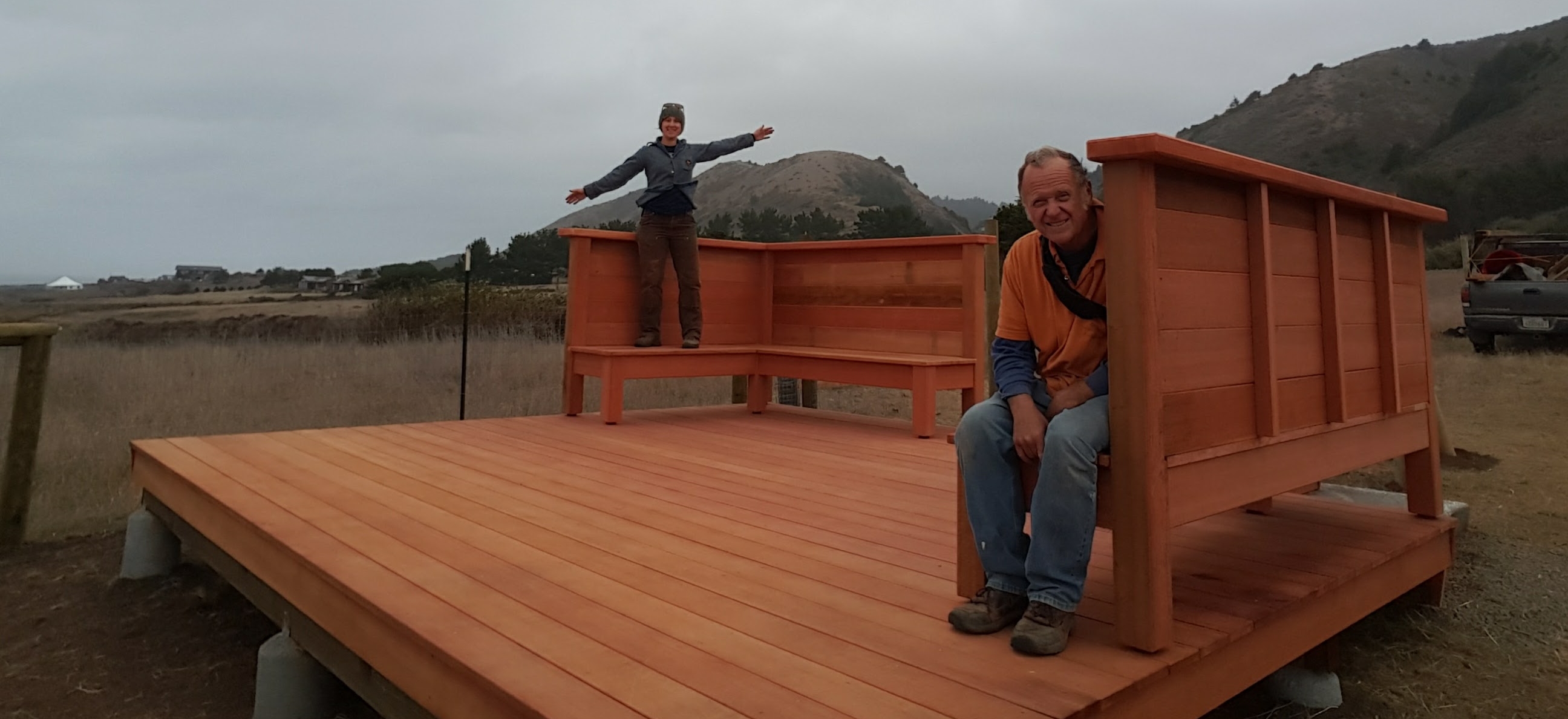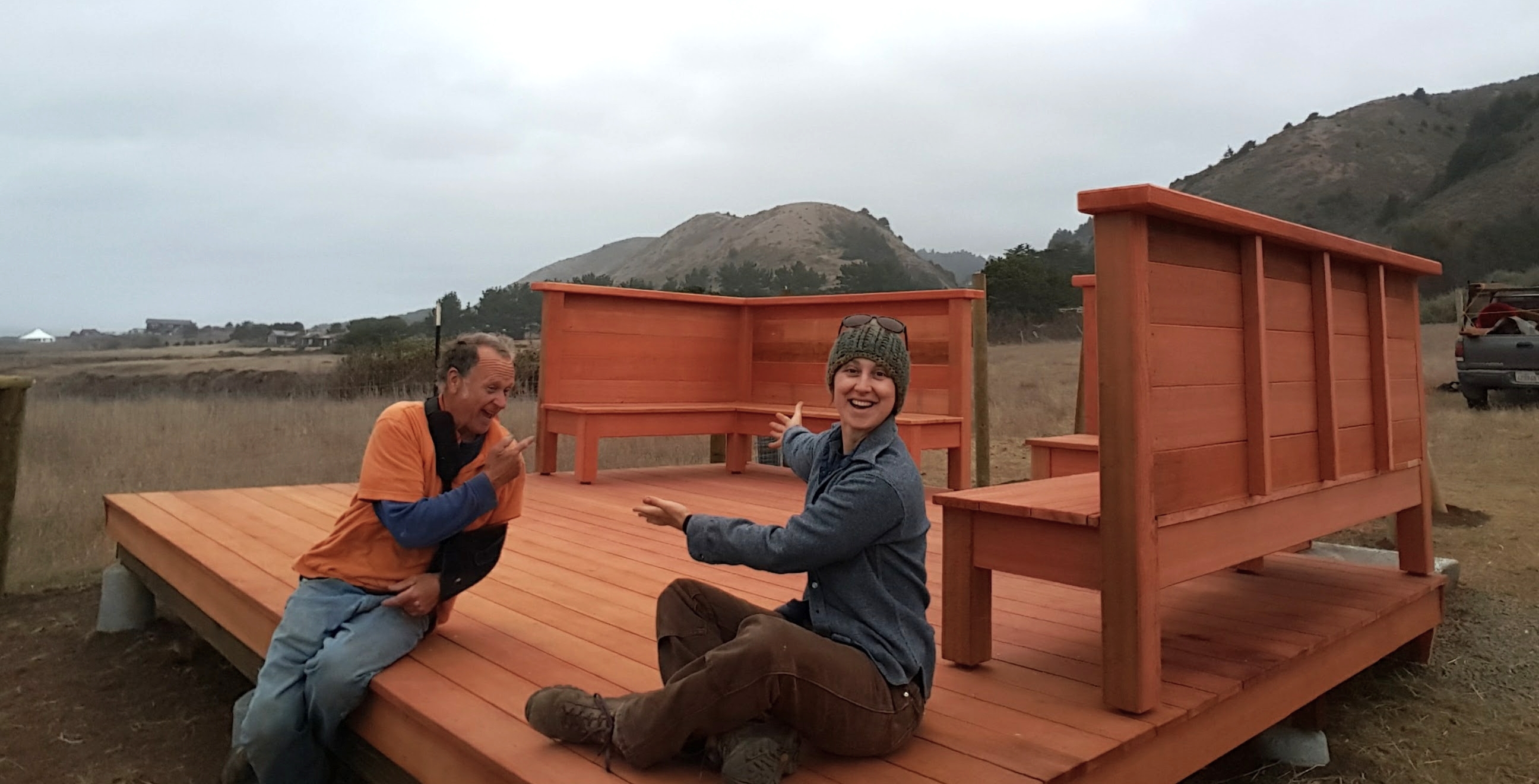 It was with sadness that the Mendocino Land Trust learned that John Koski passed away in February after a long battle with cancer. John was a longtime Land Trust partner, bringing his construction skills to all kinds of projects. He was heavily involved in MLT's completion of several sections of the California Coastal Trail. The news of John's passing was a shock to Nicolet Houtz, MLT's Director of Stewardship. "This breaks my heart. I really treasured John," Houtz says. "He was one of my favorite people to work with and taught me almost everything I know about construction."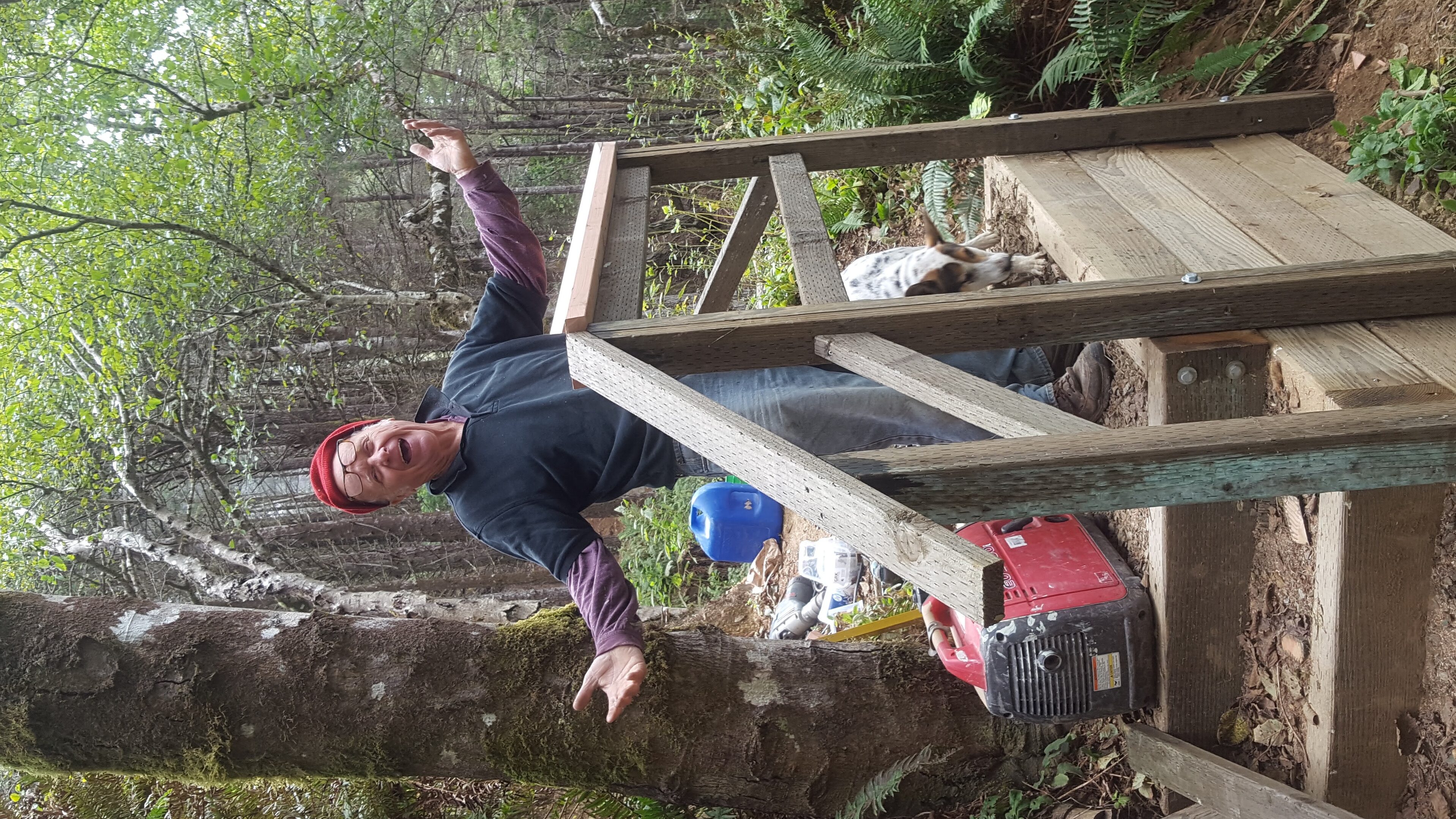 Ann Cole, MLT's Executive Director (retired in 2020), often referred to Nicolet and John as the "Dream Team." Although John was about 35 years older than Houtz, they developed a true friendship working side by side on many projects. "John used to call me kid," Houtz recalls. "If it was anyone else, I wouldn't have tolerated it. It never seemed condescending coming from John, just a term of endearment."
John was instrumental in building a bridge for the Peter Douglas Trail at Shady Dell, a project completed by MLT. "I didn't meet him until he was almost done," Houtz recalls. "When you see how big the support beams are for that bridge, and you try to imagine how he maneuvered them into place with ropes and pulleys, it's really impressive." He also rebuilt stairs to the beach at Belinda Point. John also built structures for the trail at Pelican Bluffs: "His truck almost ended up in the creek when we built the bridge. I have video of the harrowing moment," Houtz recalls. "You can hear John say, 'Are you filming this? What if something goes wrong?!' " They also worked together on the Newport Coastal Trail viewing platform. Nicolet remembers that "John and I finished this right before a big storm rolled in." She adds that John liked adding small creative embellishments like small white stones on the edge of the concrete step so it's easier to see in the dark, and used a straw broom to add texture. "I called it arts and crafts with John," Houtz says with a laugh.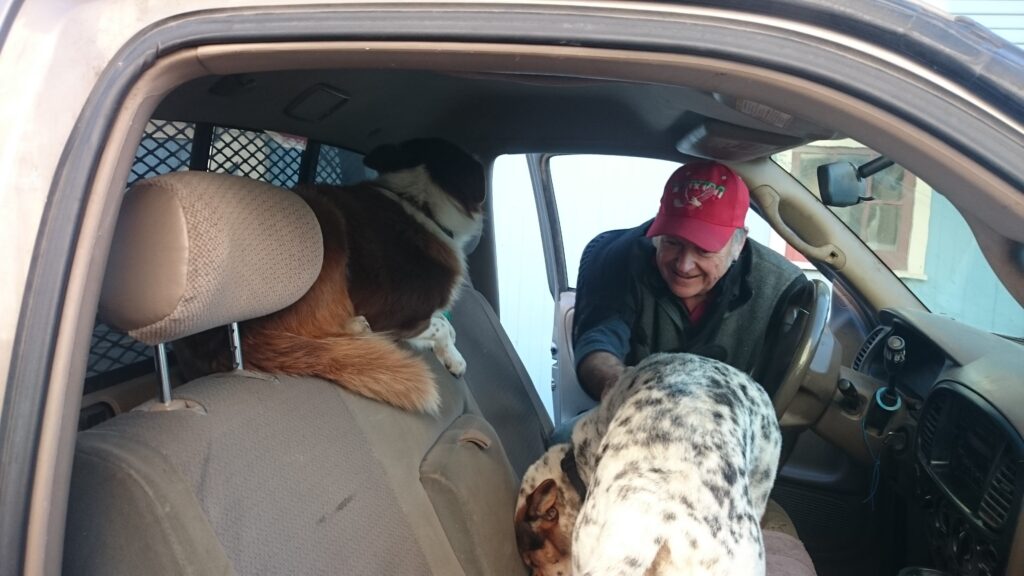 While Houtz was pained by the news of his passing, she enjoyed looking through photos of the projects she and John completed together. "It made me happy to look back at the work we did together, and I think it's really special that his obituary mentions how much he enjoyed working on trail projects with MLT," she says. "John was a sweet, creative, mischievous man who was always patient with me no matter how many dogs I jammed into his truck."
We send our sympathies to all who knew and loved John and hope he knew how much Nicolet and MLT appreciated working with him.
John Allan Koski
6/18/1951-02/03/2022