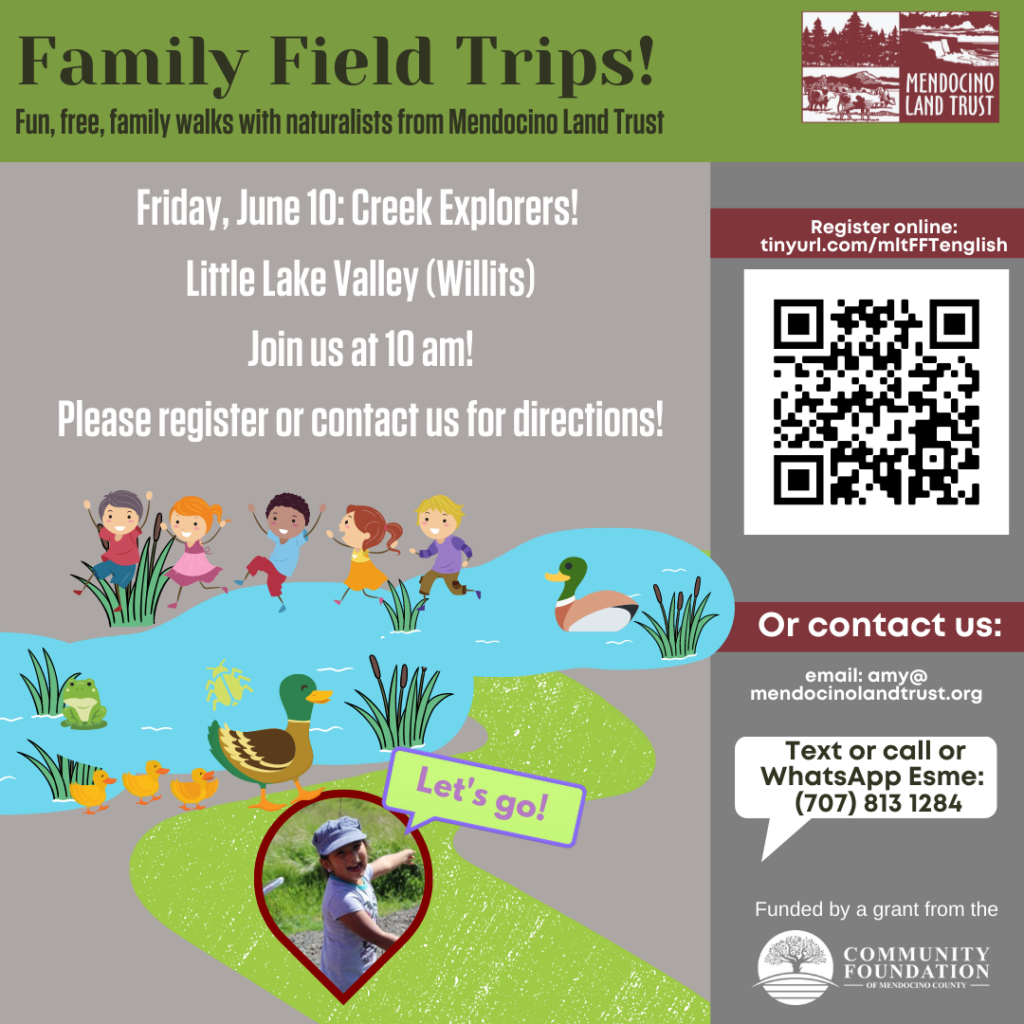 Mendocino County families are invited to join MLT naturalists to explore a creek area in Willits. These programs are free and intended for families with kids between the ages of three and eight but anyone with a kid is welcome to attend. Bilingual program in Spanish and English.
RSVP appreciated but you can also come that day. English: https://forms.gle/1pXHHbBqv8xV4net7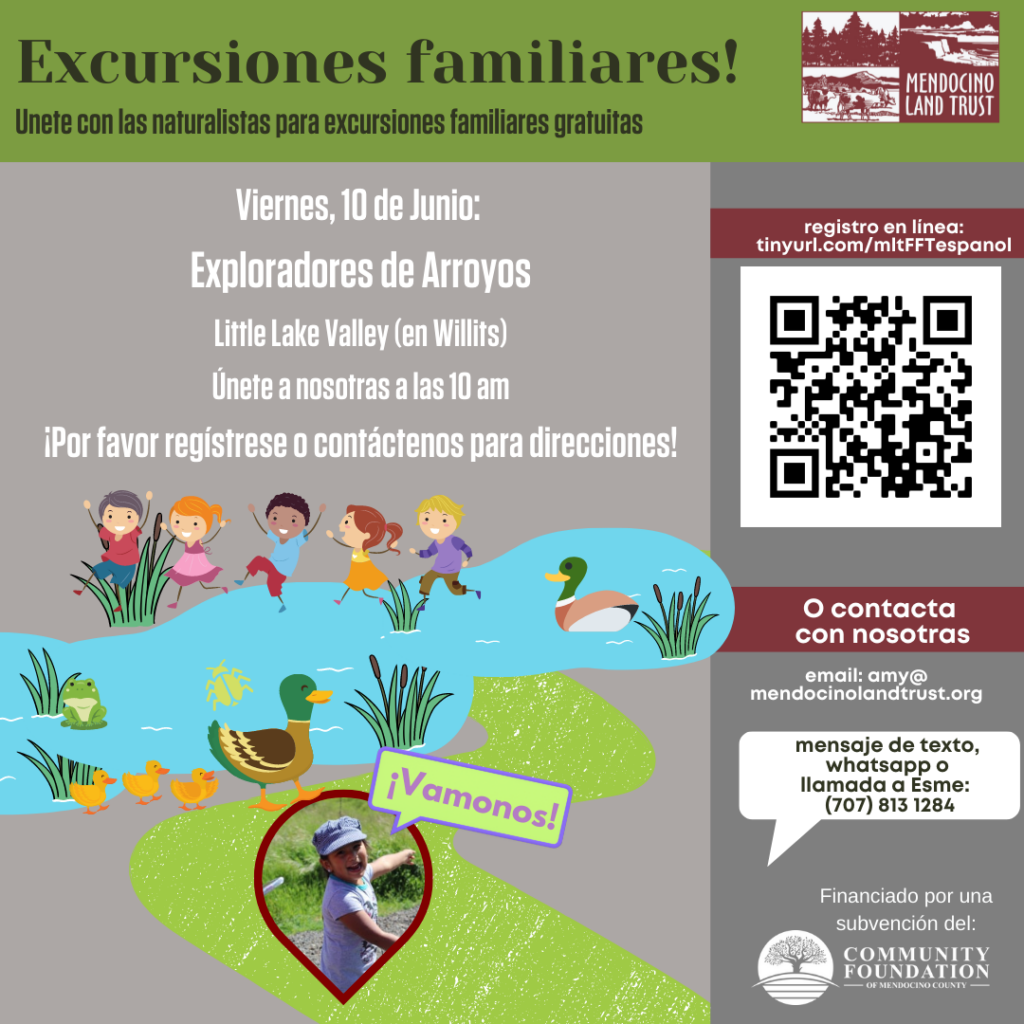 Unete con las naturalistas de MLT para explorar un área de arroyo en willits. Estos programas son gratuitos y están destinados a familias con niños de entre tres y ocho años, pero cualquier persona con un niño puede asistir. Programa bilingüe en español e inglés.
RSVP apreciado pero también puede venir ese día. Spanish: https://forms.gle/5V4G71kjPxsTwSjc6