How Glass Beach was Saved
August 20, 2015
Have you been down to Glass Beach and wondered "Where does all that glass come from?"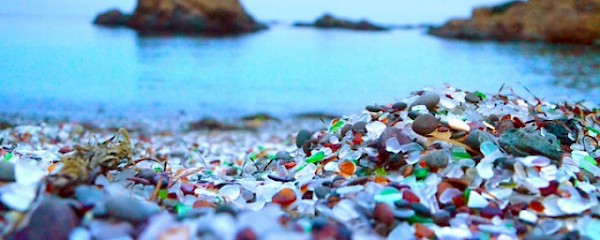 Did you know that Glass Beach was once called "the dumps?"  It was a city dump site during much of the 20th century.  Now that the City of Fort Bragg has opened the wonderful new Noyo Headlands park and Coastal Trail that takes you right to the beach, you no longer need to scramble down the rocks to get there. Our pacific surf has pounded the trash for decades and polished old glass into the sparkling beach glass that now covers the shore.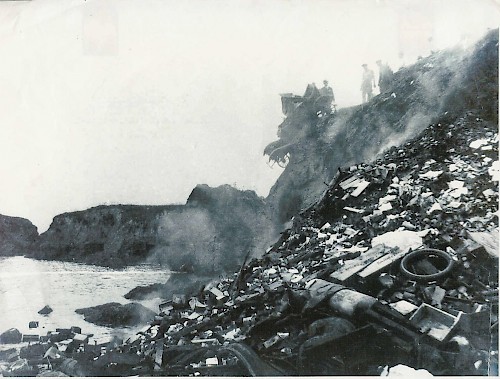 Fort Bragg's leaders closed the city dump in 1967.  Many of our long time members recall that Mendocino Land Trust helped make this former dump site into a park.  With strong community support Mendocino Land Trust put together an agreement with the landowner to conserve the property, protecting it from potential development.
A benefit beer was created for the cause with North Coast Brewing Company, and MLT worked for over four years alongside the State Coastal Conservancy to assemble the funding to make this beach a state park. We are proud to have managed the waste removal and cleanup of the site plus the botanical, cultural and erosion studies needed prior to purchase by California State Parks.
Glass Beach was purchased by California State Parks in October 2002, and remains a beachcomber's paradise.  It is so lovely today, it's hard to imagine the extent of the clean-up that took place, which required excavators and other heavy equipment to haul out rusted car parts and junk that had naturally cemented into the shoreline.