Hope for the Future as 2021 Ends
December 13, 2021
As 2021 comes to a close we find ourselves thinking about the solace we find in nature. How a walk through a redwood forest or oak woodland pulls us out of our day-to-day stresses and reminds us that we are lucky to live on a beautiful planet. How a moment looking over a beautiful vista or watching waves can calm us. Conserved lands ground us when times are tough and give us hope for the future.
We'd like to acknowledge the support of our donors, this year and in past years. It is thanks to the generosity of people like you that MLT has been able to conserve almost 20,000 acres of land all over Mendocino County. With donor support, MLT has been able to purchase and operate five preserves for public use. The 24 miles of trails that MLT has constructed would not have been possible without help from people like you.
We work to conserve land because we love the Mendocino County area and want to ensure that its natural resources, wildlife habitats, family farms, scenic vistas and trails will be there for future generations.
We would be immensely grateful for your continued support. Use our secure donation form here or mail a check to: Mendocino Land Trust / P.O. Box 2058 / Fort Bragg, CA 95437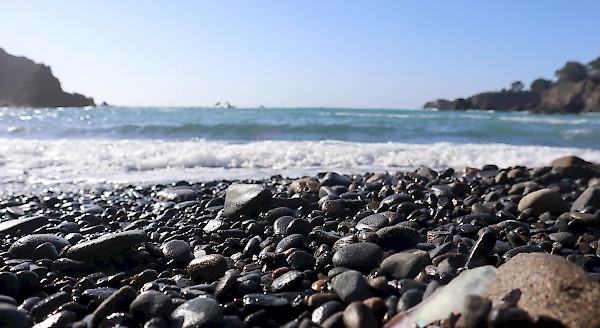 We hope you will enjoy these updates about what we've been working on this year:
Preserves and Trails
During the last year, MLT continued to protect what people love and to provide access to places that bring happiness even in tough times. Thanks to our community volunteers, we continued to improve habitat at Pelican Bluffs, Navarro Point Preserve, Hare Creek Beach, Old Smith Ranch and Seaside Beach. There are several exciting trail opportunities on the horizon. In the coming years, we will be striving to provide even more public access opportunities all over Mendocino County.
In 2021, the Mendocino Land Trust supported the work of Fort Bragg local Esme Plascencia as she founded the North Coast Chapter of Latino Outdoors and led free outings to Old Smith Ranch and other locations on the coast. We look forward to working with her on outreach projects in the coming year.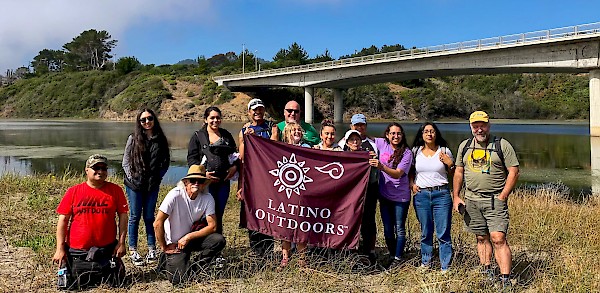 Working to Combat Climate Change
It has never been clearer that the actions we take today will have a massive impact on the future of the planet we all share. Right now, 15% of carbon dioxide emissions in the U.S. are absorbed by forests, grasslands and open spaces. Unfortunately, more and more of these carbon-sequestering lands are being converted to other uses. We feel an increased urgency to conserve the undeveloped areas to help combat climate change. Every parcel of land saved from deforestation and development helps ensure a habitable future for our planet. We have tens of thousands of acres across Mendocino County that we are working on protecting right now.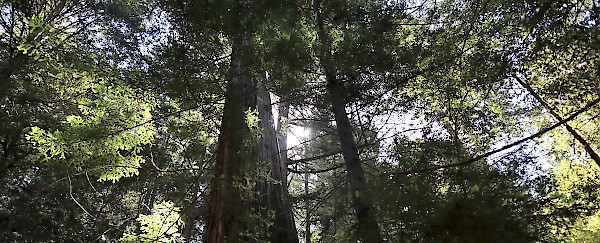 Increasing the Pace of Conservation Inland
Those of us who spend time in Mendocino County know it is a large county with a great variety of beautiful and habitat-rich places worth preserving. While our organization has its roots in Mendocino, we have worked all over the county and beyond for decades. Starting in 1992 with a conservation easement near Hopland and most recently the 1,412-acre R&R Ranch near Potter Valley, we have been making steady progress in conserving land all across the county. 2022 should see the finalization of a conservation easement that will permanently protect 5,620 acres along the Eel River around Lake Pillsbury. Once that is complete, we will be proud to have conserved 14,106 acres inland! We are in the process of hiring an inland-based acquisition project coordinator to increase our success and efficiency at making conservation happen in the inland area.

Looking Forward
We are particularly delighted to be partnering with a number of landowners who are dedicated to building hope for the future. These conservationists have taken it upon themselves to fight for hope for the world by protecting hundreds of acres of their own lands and more than a thousand acres of neighboring forested lands from development. One donor has generously started a "Redwood Protection Fund" at MLT to help identify and protect lands with redwoods that have the potential to become the old-growth trees of tomorrow. At the office we are affectionately referring to these amazing people as the Redwood Eight! They inspire us to be bolder land conservationists. Next year we hope for an unprecedented Redwood Ten or more!
You can help our efforts all over Mendocino County by donating to the Mendocino Land Trust. We make land protection permanent and ensure hope for the future. Please consider donating today.

May the coming year be filled with hope and happiness for all!