Hare Beach Cleanup
December 28, 2020
Out of an abundance of caution, the Mendocino Land Trust made the difficult decision to suspend volunteer events while the county is in the "purple" tier (widespread Covid-19 cases). We miss the monthly opportunities to connect with volunteers.
This December, MLT staff were reminded in a very direct way about how lucky we are to have dedicated volunteers.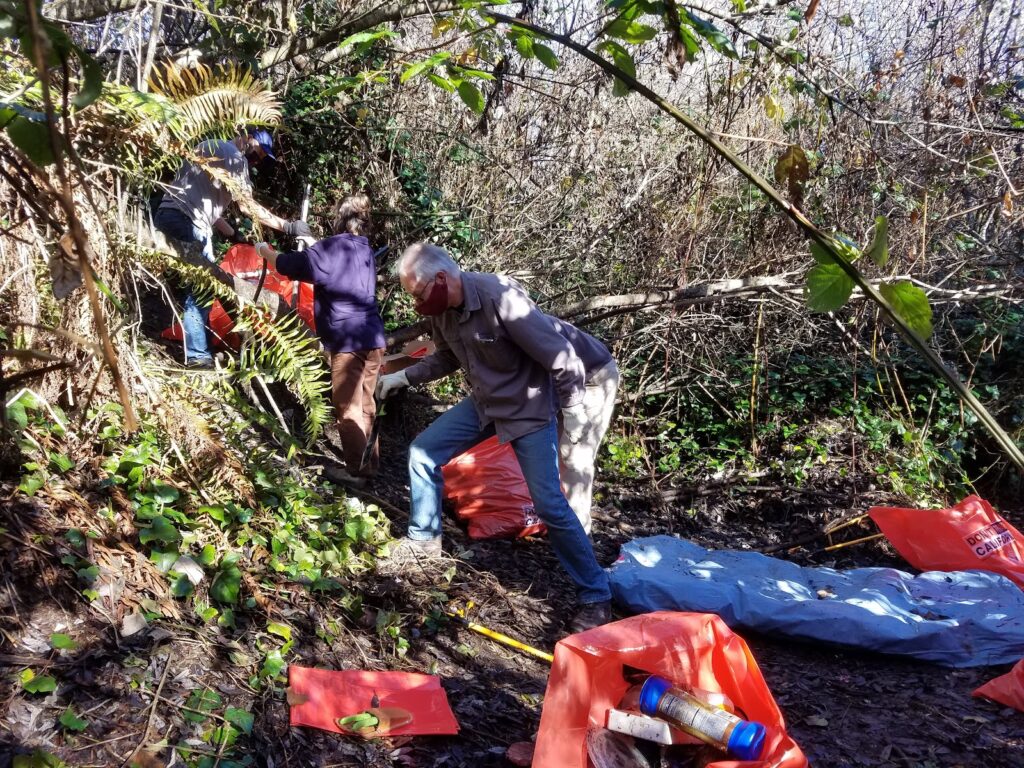 Five MLT staff members, including Executive Director Conrad Kramer, got down and dirty cleaning up a massive accumulation of debris near the start of Hare Creek Beach trail. They worked for several hours as they traversed trails through thickets and removed an impressive amount of trash.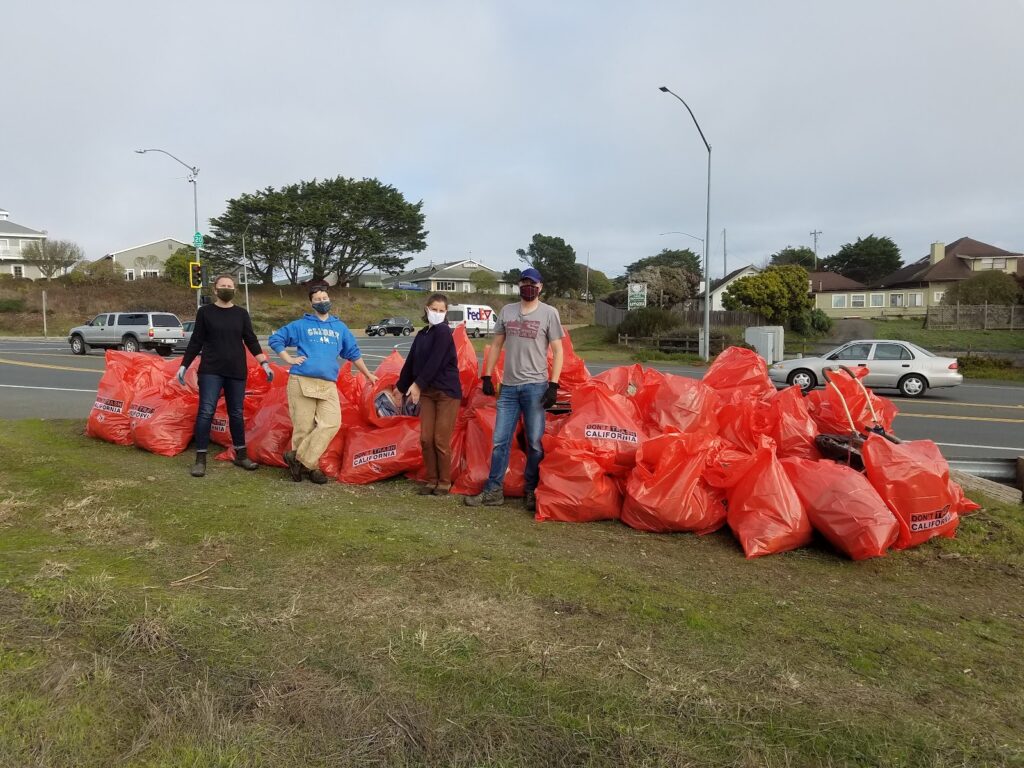 Thank you to CalTrans for providing staff with bags and disposal of the gathered trash.
This labor-intensive, small group effort reminded staff how much we appreciate our great MLT volunteers! When Covid worries are less pressing we will welcome them back with open arms (and air hugs from 6 feet away).