Coastal Cleanup Day 2017
September 8, 2017
Beach cleanups are a regular occurrence for those who live close to the ocean, and the same is true of communities in Mendocino County. For many locals, picking up a piece of unsightly litter near the ocean or a river is almost impulsive, and thanks to that proactive mentality, we all get to enjoy our truly beautiful beaches.
Even though our coastline is well maintained, more than 375 volunteers in Mendocino County took on the challenge this year to go above and beyond the normal scope of beach cleanups by recording and removing thousands of pounds of garbage from our shores.
California Coastal Cleanup Day, held on the third Saturday of September for more than 30 years, is more than a statewide beach cleanup: It's citizen science. In addition to gathering litter from the beach and disposing of it properly, once a year we also carefully record every bit of trash that we find. From cigarette butts to plastic bottle caps, every item is accounted for.
It might seem tedious to walk along the beach for hours gathering less than a pound of tiny bits of trash, but this work is extremely important. Carefully collecting this data helps scientists better understand oceanic pollution, how trash moves and decomposes, the impact of micro-plastics in our ecosystems, and the effectiveness of legislation and regulations, such as the plastic bag ban.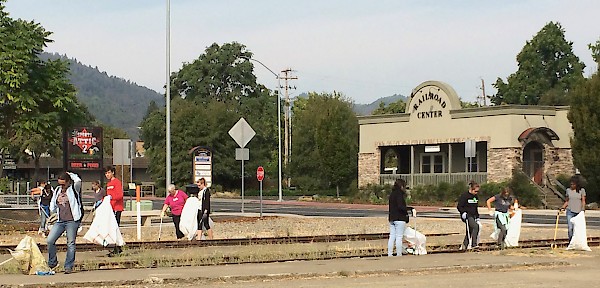 While some volunteers collect and tabulate only a few pounds of trash, the impact on our entire community is staggering. This year's Coastal Cleanup Day saw the removal of more than 7,500 pounds of trash and 1,700 pounds of recycling from the county's rivers and beaches. The students from Richard Becker's class at the Fort Bragg Middle School removed more than 200 pounds of trash and recycling from Pudding Creek Beach, while the Mendocino County Resource Conservation District in Ukiah organized a cleanup of the Russian River, with a record turnout of 152 volunteers, removing more than 5,000 pounds of garbage.
This year more than half of the participants brought their own supplies, and many reported a marked decrease in the amount of cigarette butts, Styrofoam and plastic bags collected. This is a great sign that legislation and cultural shifts are helping to reduce oceanic pollution.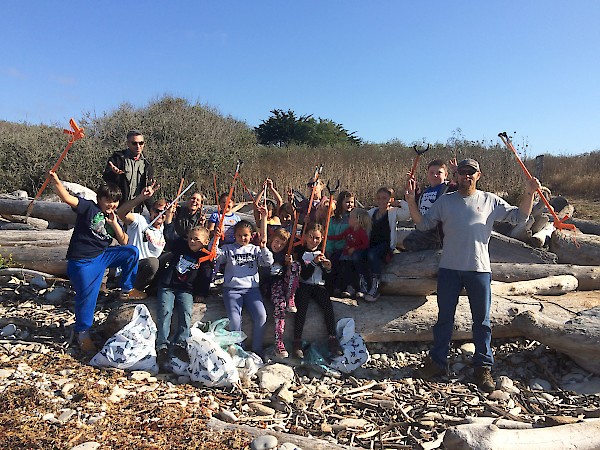 We are grateful to everyone who participated in this year's Coastal Cleanup Day and would like to thank Waste Management for the donation of Dumpsters and Solid Waste Management for its sponsorship. Together, we are actively helping to keep Mendocino clean and beautiful.
See you next year!
Brought to you in part by: