Brush Creek
October 15, 2015
At its September 3rd meeting, the California Wildlife Conservation Board, through the Department of Fish and Wildlife, approved a $1.676 million grant award to Mendocino Land Trust. The funding will protect 2,018 acres of working forestland in Mendocino County with the purchase of a conservation easement to be held by Mendocino Land Trust.
The property, owned by the Edward Miller Trust, is located along Brush Creek, a beautiful watershed between Boonville and Manchester which contains 4.8 miles of streams that provide habitat for steelhead and coho salmon.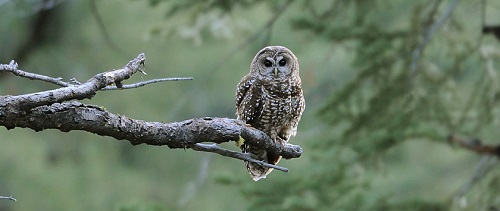 The site is home to an active Northern Spotted Owl nest and is also home to the endangered Point Arena Mountain Beaver. The Point Arena Mountain Beaver is of particular importance as there are only 27 know remaining colonies in the state, and this one lies considerably east of previous detections of this endangered animal. The conservation easement contains specific protections for these species.
The landowners agreed to sell the conservation easement for 25 percent less than fair market value. "We are thrilled with this grant award and pleased to be working with landowners who have such a positive land protection ethic," said Ann Cole, Executive Director of Mendocino Land Trust. Landowner Steve Miller added, "We plan to manage the forest on the Brush Creek property to help with climate change and are excited to work with the Mendocino Land Trust to accomplish this."
Under the conservation easement, potential subdivision of the property into 12 parcels will be prohibited, and old-growth redwood and Douglas fir trees will be protected forever in a natural old-growth area.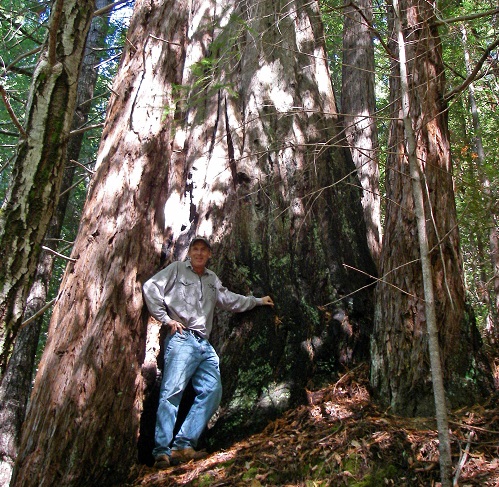 The conservation easement includes provisions to enhance water resources on the property and allows the continuation of non-industrial working forest practices on selected areas within the easement. Any plans associated with timber harvesting will require the completion of a Timber Management plan that must be approved by Mendocino Land Trust and CalFire, and must also comply with all applicable state and federal forestry laws.