A BOLD new way to support the Land Trust
October 8, 2015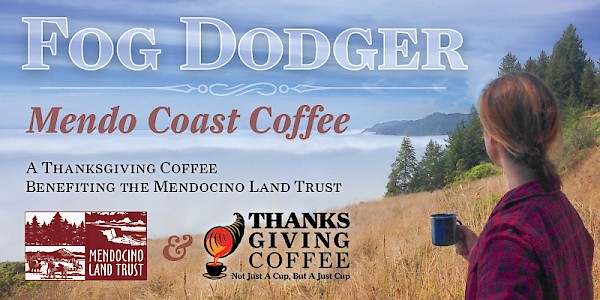 If you enjoy a morning cup of coffee as much as we do, then we hope you will join us in celebrating our brand new partnership with our local Thanksgiving Coffee Company. With this exciting program, 25% of every package from web sales of our special Fog Dodger Mendo Coast Coffee blend will directly benefit Mendocino Land Trust.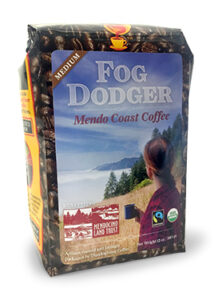 As one of the country's pioneering socially and environmentally progressive roasters, Thanksgiving has combined coffee quality with social and environmental responsibility for over 40 years. They have built decades-long partnerships with the cooperatives and family farms who grow their award winning coffees, promoting shade grown and organic farming practices which are bio-diverse and bee friendly.
We are proud to partner with a company like Thanksgiving Coffee, and we hope you will be too. Now you can help us build new trails, preserve beautiful family landscapes and restore salmon habitat right here in Mendocino County, all by simply enjoying your morning cup of coffee.
What could be better than that?
As coffee lovers ourselves, we are pleased to offer you a choice of four delicious, exotic coffees and three decaf options. To get your hands on some of this amazing coffee, and support Mendocino Land Trust with every cup, just click the link.
Once you find your favorite roast, we encourage you to sign up for a subscription to receive packages of Fog Dodger every month. A monthly subscription will keep you stocked with fresh coffee that you can feel good about. The regular support will help us continue to work with you to conserve Mendocino county, while there's still time.
We hope you will join us in raising a cup of Fog Dodger soon. 'Not just a cup, but a just cup.'