A Beat Poet's Surprising Legacy
September 30, 2021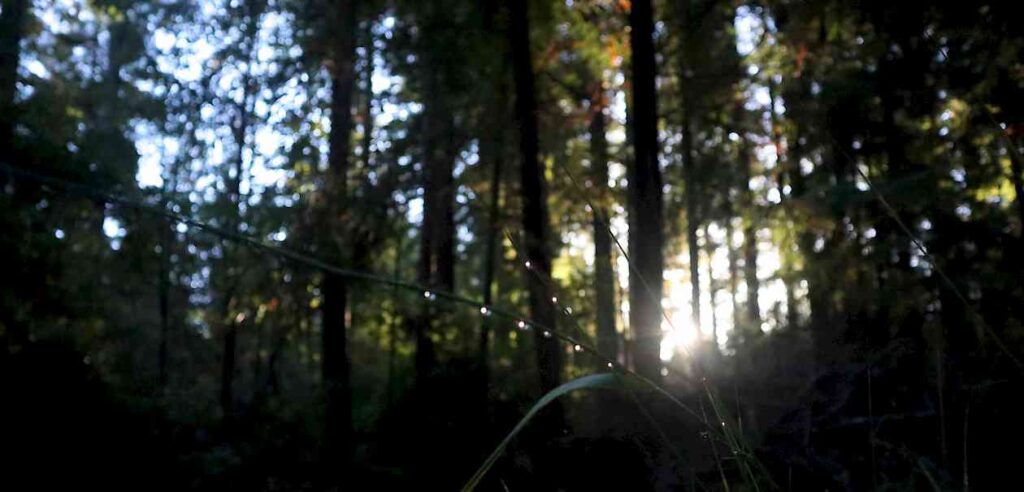 Renowned Beat poet ruth weiss spent more than 40 years of her life writing, hosting gatherings of artists, and communing with the forest at her home on Albion Ridge. The late ruth weiss preferred her name to be written in lower case. We honor that preference here. During the final weeks before ruth passed in July 2020, she was focused on ensuring that the trees on her property were forever protected. The five-acre parcel was bequeathed to the Mendocino Land Trust with the condition that the trees be protected forever and the land conserved.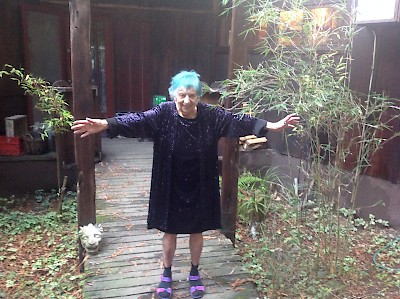 The Mendocino Land Trust is deeply appreciative of this gift and thrilled to be able to make ruth's final wishes a reality. Conservation is precisely what we do, but the legal ins-and-outs of a conservation easement take time. We are happy to announce that as of August 23, 2021, the trees on the Weiss property are protected in perpetuity through a conservation easement granted to the Land Trust.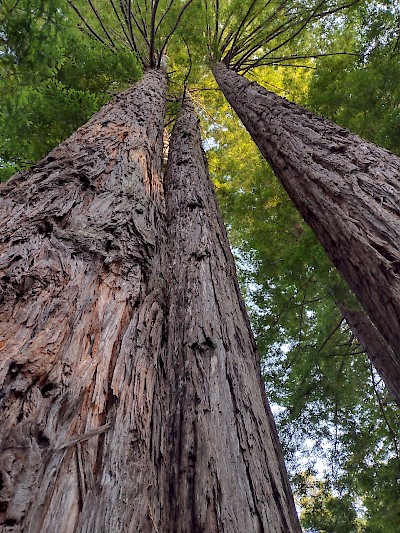 The "Guardian Trees," as ruth called them, will never be logged. She felt a spiritual connection to the old-growth and second-growth redwoods near her home and often said:  "They protect me and I protect them." It is ruth's legacy that the forest will continue to serve as wildlife habitat and sequester carbon for years to come. In addition to the redwood and Douglas fir forest, the conservation easement protects about two acres of rare Mendocino Cypress Woodland (more commonly known as "Pygmy Forest"). These rare areas have special soil types and are  characterized by strikingly stunted trees. Mendocino Cypress Woodlands are highly valued by botanists and ecologists as important habitat to protect coastal upland wetland ecosystems and their diverse associations of plants. At the weiss property, this area is alive with birds and insects in the huckleberry bushes and is frequently trafficked by native gray foxes. In spring, the scent of rhododendrons in bloom perfumes the air. 
Conservation easements are a versatile tool landowners can use to ensure that what they love about their land is forever preserved long after they are gone, regardless of who may own the property. Each conservation easement is its own "special snowflake," as MLT Director of Conservation Lawrence Turner likes to say. The Land Trust works with property owners to produce customized legal documents that specify permitted and prohibited uses of the property for future owners, and to define areas where building or other development may and may not occur. These documents are recorded with the county and are legally binding on all future owners. Yearly monitoring visits by Land Trust staff ensure that the terms of the conservation easement are honored.
In the case of the weiss property, the conservation easement protects specific trees — some old-growth and some newer. These trees may not be removed from the property unless a registered forester or botanist indicates that they are harmful to human safety or to the health of the other old-growth trees on the property. All second or third and subsequent generations of trees on the property shall be carefully managed to work towards forests more like those the Pomo people managed prior to colonization. "Late seral" redwood forests provide unique wildlife habitat that has become increasingly rare and include massive, mature redwoods and smaller trees of varying ages.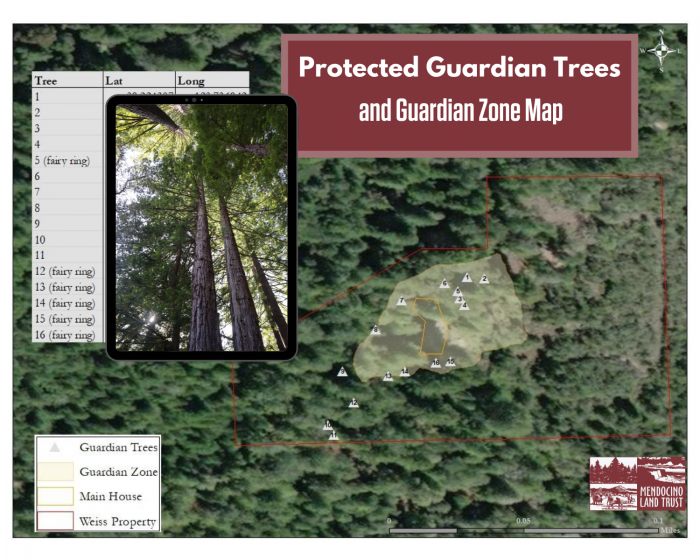 This is an amazing legacy for ruth to leave, and a process that other landowners may want to consider. Conservation easements (CEs to those in the land trust world) can often bring significant tax benefits to landowners. In some cases, there are grants available to compensate the owner and pay for a land trust's work associated with the creation and monitoring of conservation easements. In cases where there is no grant funding available the Land Trust works on a "fee for service" basis.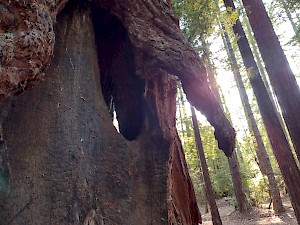 This conservation easement was a bit unique for the Land Trust. Turner explains, "This easement is small but mighty. The trees are stunning and the whole place has a magical feel. It's enchanting. I'm looking forward to working with other property owners who may have other small and special properties."
We deeply value all our supporters. Bequests and planned giving are some of the best ways to ensure the future of conservation in Mendocino County. They create a legacy far beyond the life of the owner and allow conservation of areas all over Mendocino County. These gifts are an investment in the future of our local natural resources.
For more information about planned giving options, please contact Executive Director Conrad Kramer by emailing conrad@mendocinolandtrust.org or calling the MLT office at (707) 962-0470.