35th Annual Coastal Cleanup Day
September 13, 2019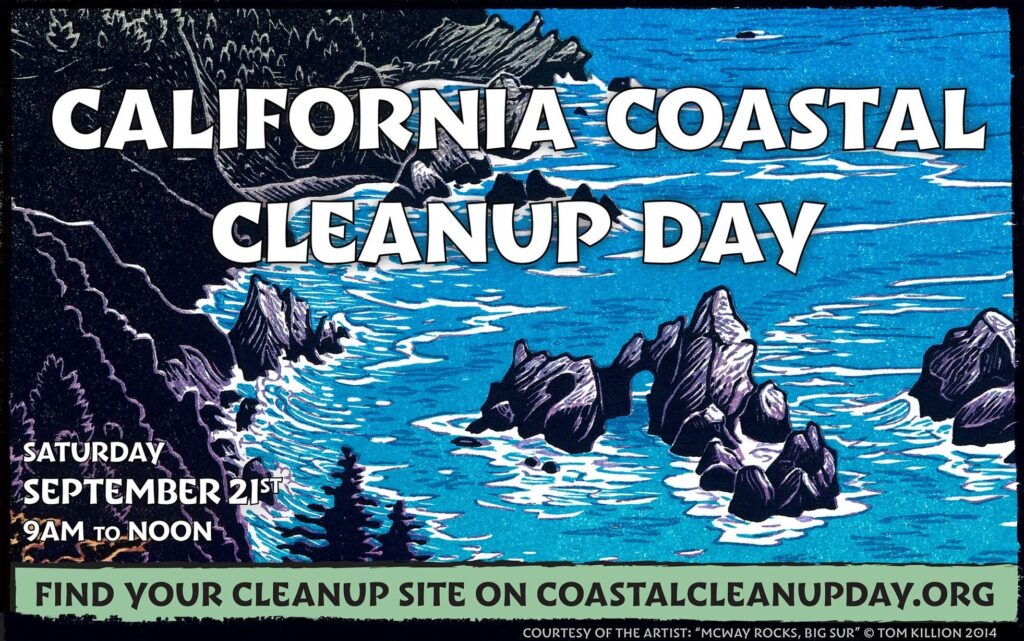 California Coastal Cleanup Day, is preparing to celebrate its 35th anniversary! The event will take place on Saturday, September 21, from 9 a.m. to 12 noon at nineteen locations throughout Mendocino County and more than 1000 locations around the state, comprising the largest single effort to remove the debris that has accumulated on California's beaches and inland shorelines over the past year.
Mendocino Land Trust, which has organized Coastal Cleanup Day in Mendocino County since 2003, invites everyone to help protect our fragile marine environment by joining together with families, friends, students, businesses and service groups to clean Mendocino County's beaches and waterways. With nineteen cleanup locations along the Mendocino coast, stretching from Westport to Gualala, and an inland stream cleanup in Ukiah, there's surely a cleanup site near you that could use your help. Grab a friend, a bucket and some gloves and show our beaches some love.
These local efforts are part of a larger statewide event coordinated by the California Coastal Commission, bringing tens of thousands of volunteers to the state's beaches and inland shorelines. Last year, the statewide cleanup brought over 65,000 volunteers out and removed over 600,000 pounds of debris! The event marks California's contribution to the International Coastal Cleanup, organized by the Ocean Conservancy, an annual service day that takes place in 45 states and more than 100 countries each September. Through this vital international, statewide, and local community event, we hope to encourage the enhancement of the California coast for current and future generations.